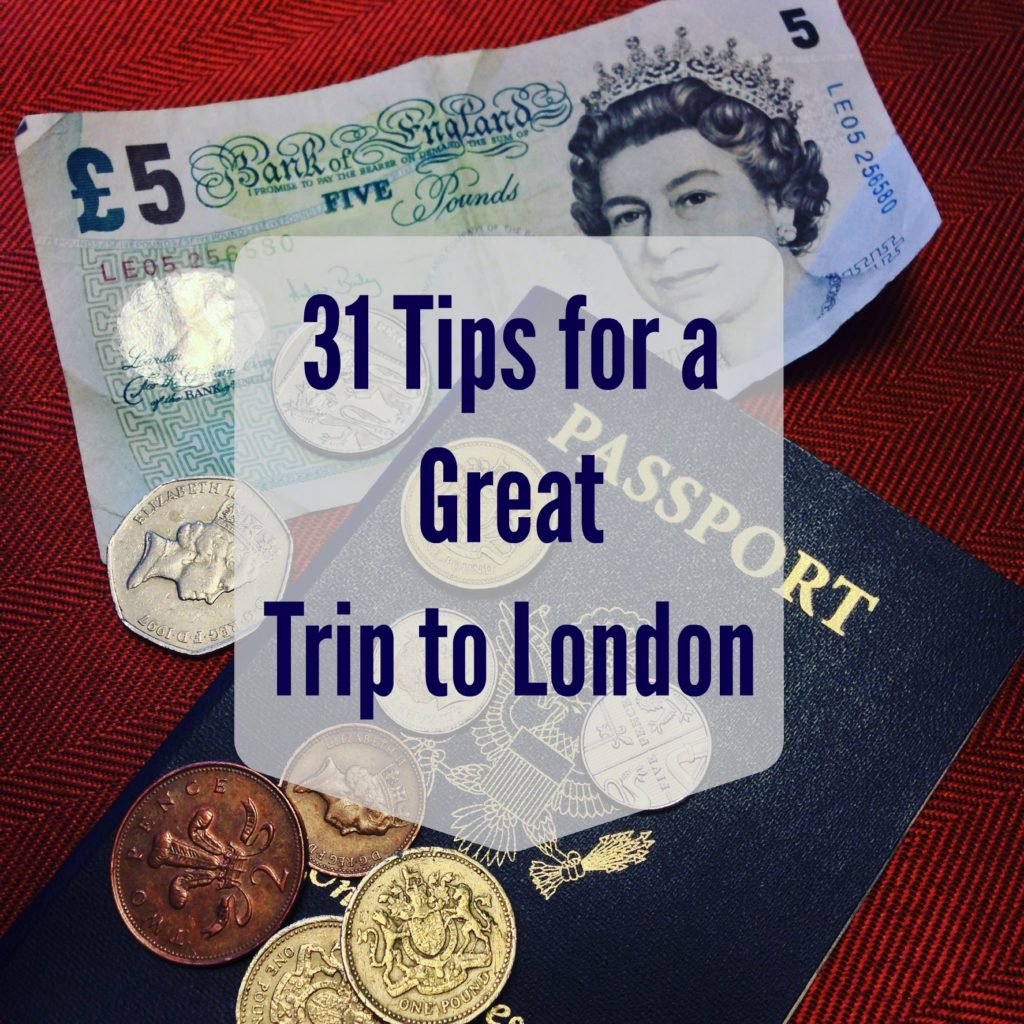 1. The Heathrow Express is awesome. I wish every city had a clean express train from the international airport straight into the city center. They also now offer discounted tickets if you book in advance, so go ahead & book as soon as your plane reservations are made. Oh & don't be confused like I was: "return" means a round trip ticket.
2. Make sure you grab an Oyster card as soon as you arrive. This reusable transit card allows you access to the subway, bus & water taxis. When your trip is over, you can hang onto it for your next visit or turn it in for a refund.
3. The curry scene in London is strong. Our meal at Punjab was one of the best I've had anywhere & probably one of my top five favorite travel meals. Reservations are a must.
4. London is super walkable – don't let anyone tell you otherwise & don't be intimidated by the map. According to my trusty Fitbit, we walked nearly 30 miles on our three & a half day trip.
5. Make sure you double check the times & availability of the attractions that mean most to you. For instance, St. Paul's Cathedral is basically closed except for worship on Sunday.
6. Borough Market is insanity on Saturday. Don't get me wrong – it's still worth it – but if they're fully open on another day of your visit, shoot for a non-weekend day.
7. Like any major city, The Tube gets crowded during rush hour & the locals appreciate it if you avoid using it while they're just trying to get to work. If you have to travel during morning or afternoon rush, do your homework ahead of time & move with purpose through the system. Also, no one called it The Tube except American tourists, they called it the Underground.
8. The Changing of the Guards at Buckingham Palace only happens every other day during the off-season, so be sure & check to see if it's evens or odds during the month of your visit. Looking for less crowds with the palace feel? Head to Windsor Castle, a short jaunt outside the city!
9. The best views of the Changing of the Guards is either right up against the fence or one of the more elevated areas on the Queen Victoria statue. If you stand along the middle driveway, your only view will be at the very end. It also may be the only time in your entire life you wish you had a selfie stick.
10. Don't be afraid to stay in a hotel not in the city center. If you love neighborhoods like we do, it's worth spending your evenings at quiet bistros, wandering residential streets. We loved our stay at the Kensington Hotel.
11. If you're a travel book lover, Daunt Books should definitely be on your London shopping list.
12. Fish & chips at a local, non-touristy pub tastes much better than the touristy equivalent. We enjoyed ours at The Albert, located down an unassuming side street around the corner from New Scotland Yard. Peas (garden or mushy) are not optional.
13. The English take their Christmas decorations seriously. Many stores, streets & all of Heathrow Airport were already decked out when we visited in October.
14. The weather changes quickly. A pocket umbrella & layers are a must.
15. Some of the best things we did were free: walking along the south bank, past Big Ben, Westminster, the London Eye & St. Paul's was great.
16. The Millennium Bridge is just as cool in person as it is in the movies. The bench from Love Actually is just west of the bridge.
17. Afternoon tea can be whatever you want it to be: there are formal places, where you'll spend upwards of £50 per person, & simple cafes where hot tea & a biscuit is much more reasonable.
18. Waterstones is the London equivalent of Barnes & Noble. If you're a book lover, it's fabulous.
19. Tower Bridge is not the same thing as London Bridge. The original London Bridge is now in Arizona.
20. The Churchill War Rooms are extremely well done. It's a realistic look at life in London during The Blitz in World War II & a fascinating look at Britain's most well quoted prime minister.
21. Depending on where you're spending time, it might be a bit of a haul to get over to the British Museum. It's worth it. Go see the Elgin Marbles: they're fascinating, thought provoking & you never know how long they're going to be there.
22. Westminster Abbey's audio tour is one of the best I've done anywhere in the world. The church is sensory overload – don't feel rushed as you make your way though.
23. Pret a Manger in London is way better than Pret in the U.S. We had it for lunch (or a snack or coffee) most days. My favorite was picnicking in the shadow of the Wellington Arch.
24. Water taxis are a great way to get from point A to B along the Thames, gives a unique view of the city & is way cheaper than taking a narrated boat ride.
25. Our dinner at Bumpkin in South Kensington (apparently made famous by the Ladies of London) was our favorite dinner of the trip. I'm happy to report we ate there on recommendation of our concierge, not because of a TV show!
26. Dream about riding up front in a red double decker bus? The bus system is super easy to use, especially if you're looking to ride to an Underground station. Just consult the ample signage inside each bus stop & match your destination with the corresponding bus number for that stop.
27. There's a reason Londoners drink so much tea – it gets kind of chilly! We found ourselves turning to a warm beverage quite often during the trip.
28. The tour of Parliament & Westminster Hall was very interesting. Make sure & time your visit for a time when Parliament is not in session & experience what it's like to stand on the floor of the House of Lords.
29. I regret not getting to spend more time at the Victoria & Albert Museum – we literally just stuck our head in the door & said "wow." It might be worth it to go back just to explore this Kensington landmark.
30. If you're staying for a few days, check & see what's playing at the gorgeous, famed Royal Albert Hall.
31. Strolling down The Mall on an autumn day is pretty much perfection.