Once upon a time, in junior high through college, I was a huge reader. I'd often have four or five books going at once & loved most books. Heck, I was even in the "advanced reading club" for most of elementary school (hello: nerd alert!) I still have a very soft spot for all things book-related & it made me sad that, as an adult, I had basically stopped reading things that weren't online. So last year, I challenged myself to read 12 books – one per month should be do-able, right? Well, I had to cram at the end & barely made it. This year, I vowed to do better.
And boy have I! Largely thanks to the Kindle Paperweight that B got me for Christmas (I had resisted an e-reader for so long!), I have been reading up a storm & have already finished ten books this year. This was greatly helped along by our cruise, where I read three & a half books in 10 days. I'm also happy to report that I have a few other books going at the same time right now (biographies of Andrew Jackson & Hamilton, a collection of Nora Ephron essays & a book about introverts).
Here's what I've read so far in 2016 – any recommendations on what to add to my list for the rest of the year?
PS You can follow my project along on Instagram using the hashtag #12booksfor2016!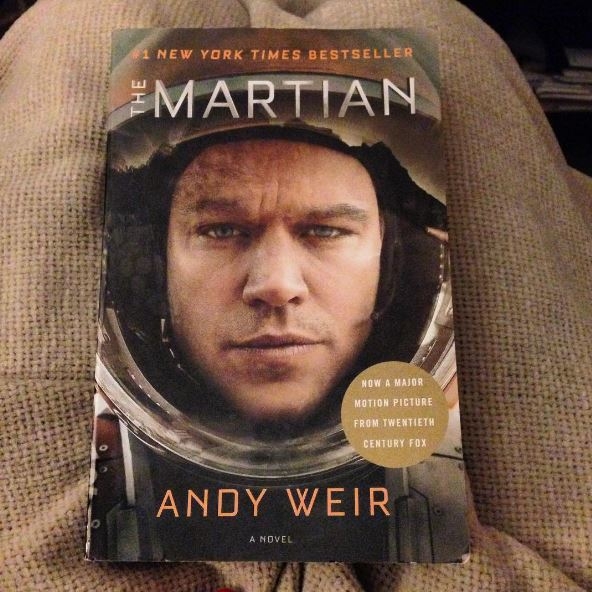 Book 1: The Martian
by Andy Weir.
This is probably the first sci-fi book I've read since Ender's Game was forced upon me in 8th grade. And I loved every single minute of it! Sure, I didn't understand half the science stuff that was going on, but I was absolutely riveted by it. No, I haven't seen the movie & don't plan to, as I have heard the book is better… but it was still fun picturing Matt Damon the entire time I was reading.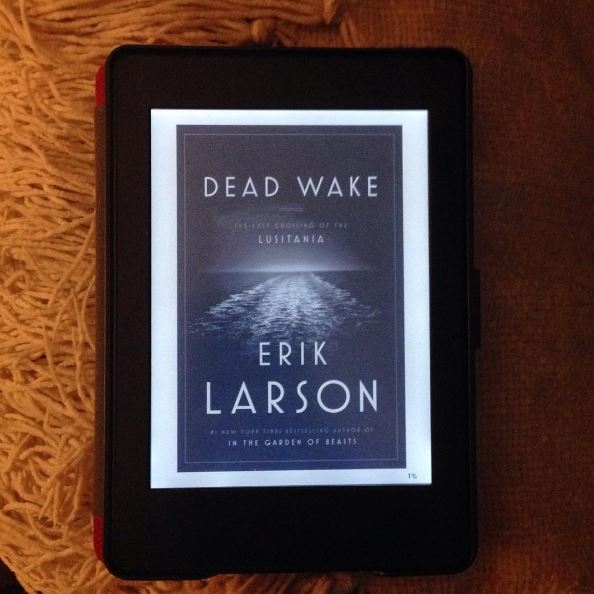 Book 2: Dead Wake
by Erik Larson
LOVED this book. Probably my favorite I've read so far this year. It was also the first book I read on my e-reader, although I don't think the two things are correlated. You'll find yourself actually rooting for the passengers of the Lusitania, even though you know how it's going to end. I understand from others that all of Erik Larson's books are like this, so I've added a few of them to my "read next" list.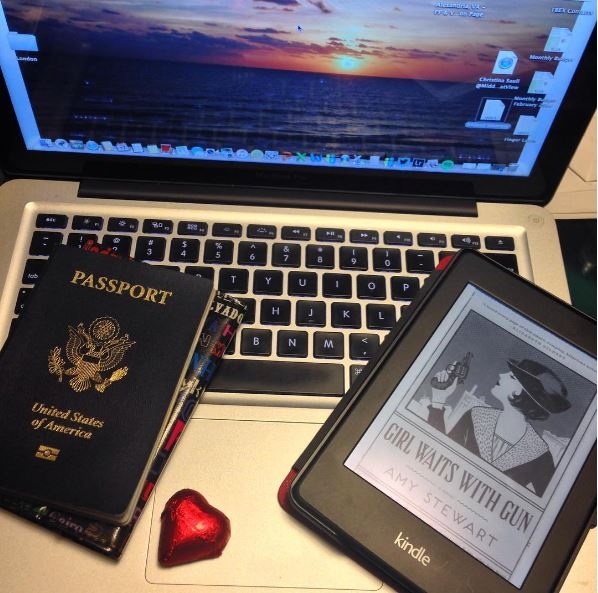 Book 3: Girls Waits With Gun
by Amy Stewart
I never in a million years would have picked up this book had I not joined a book club this spring! It was a quick 400 pages of fiction, based loosely on the true story of America's first female deputy sheriff. Confession: I was so into this book at one point that one day, as I was running early for work, I stopped in a Starbucks & read for 20 minutes.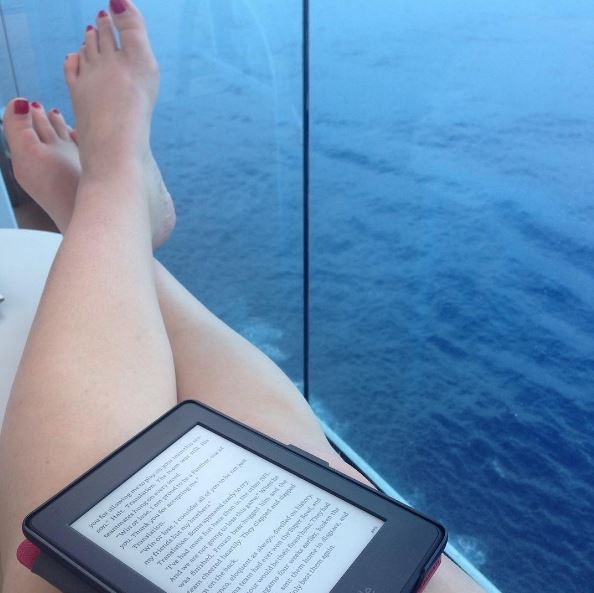 Book 4: Playing for Pizza
by John Grisham
I had never even heard of this book, which was published in 2007, before a friend recommended it to me. I actually read a ton of John Grisham crime thrillers in high school, so I was surprised at how non-Grisham-like this book is. It's the first book I finished on our cruise &, despite being in the middle of the Caribbean, it had me dreaming of Italy & the crisp fall days which accompany football season.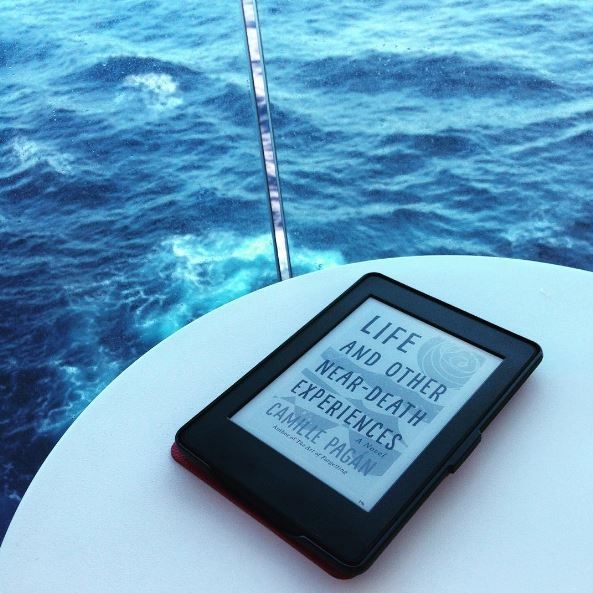 Book 5: Life & Other Near Death Experiences
by Camille Pagan
I didn't love this book (probably my least favorite out of those I've finished), but it was the Princess Cruises book club selection for my voyage (yes, that's really a thing & yes, it's fabulous) & it was an easy read. The epilogue alone could have been a book in itself…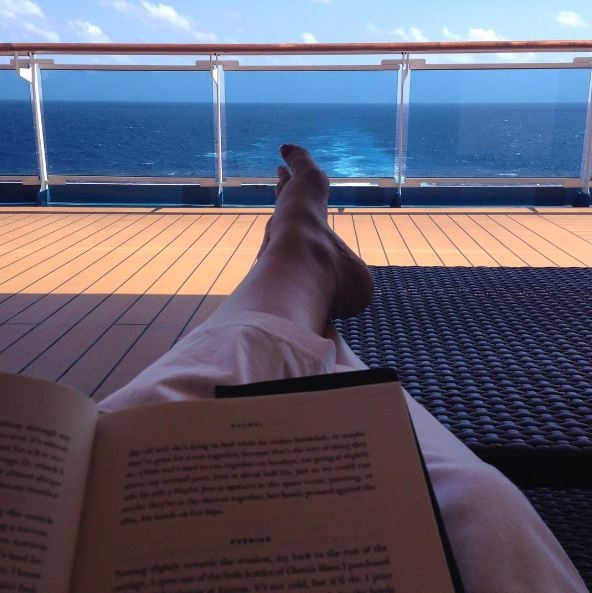 Book 6: The Girl on the Train
by Paula Hawkins
The only other physical, non-e-reader book I've read so far this year, I picked this up in the Princess on-board library (I love ship & hotel libraries for this very reason!) I read the book in one day – staying up until 2am one morning to finish it! I was totally captivated by it, although I didn't love the main character. I see now that it's being turned into a movie with Emily Blunt (who I love)… maybe she'll make me change my mind about the main character!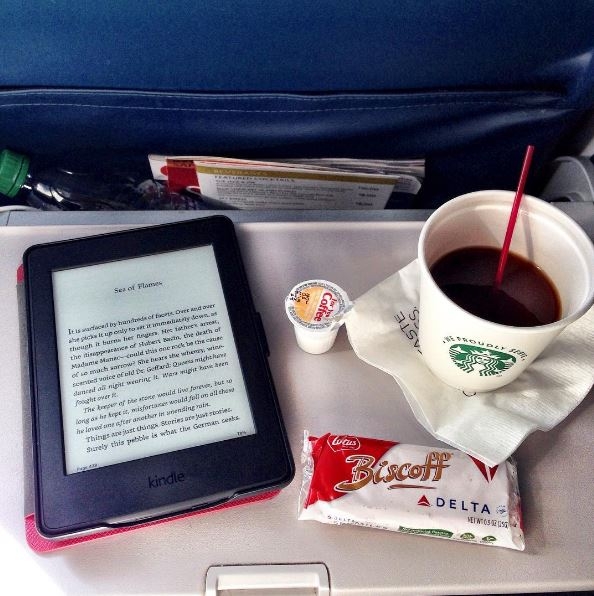 Book 7: All the Light We Cannot See
by Anthony Doerr
Who hasn't read this book? Somehow I missed it last year when it came out, which made me woefully unprepared for how heavy it would be. Like most people, I skimmed parts that weren't essential to the plot line & fell in love with other parts. It's definitely the fastest I've ever read 500 pages – & the Biscoff didn't hurt either!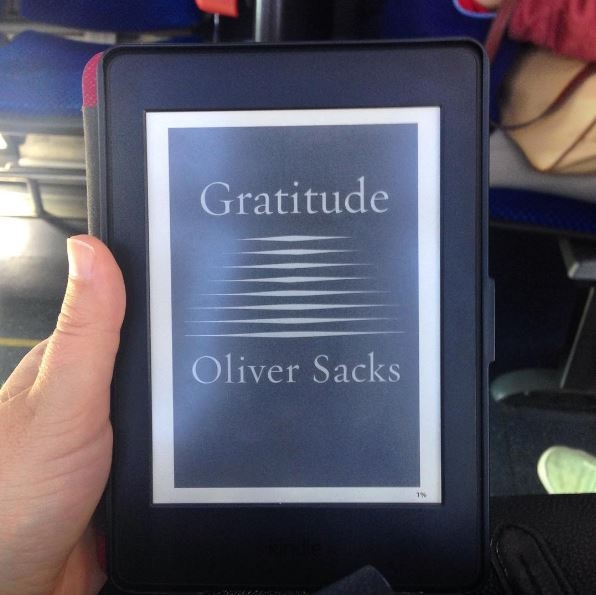 Book 8: Gratitude
by Oliver Sacks
After All the Light, I kind of hit a wall. I didn't like my book club selections two months in a row (didn't get more than a quarter of the way into them) & felt like everything I picked up was blah. I read this book in one sitting: 42 pages on my morning bus commute. It was rejuvenating & refreshing & is a great reminder that the little things in life really do matter.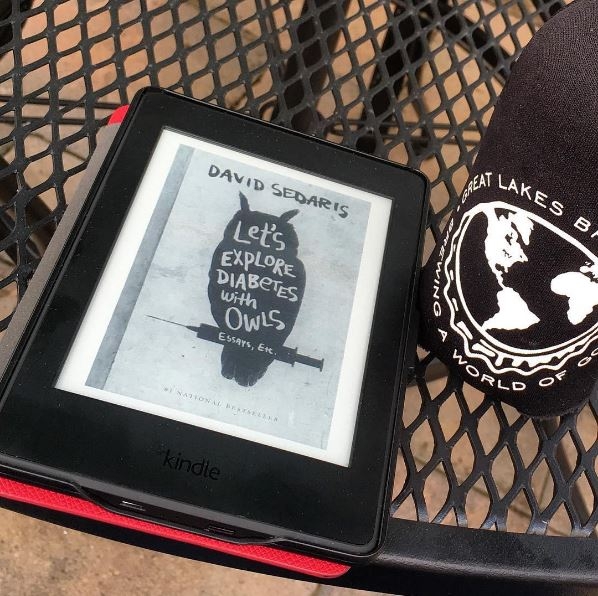 Book 9: Let's Explore Diabetes with Owls
by David Sedaris
Still in a bit of a book funk, I knew that Mr. Sedaris's incredible wit & sarcasm would be exactly what I needed to pull me out. He's probably the only author who I regularly actually laugh out loud to!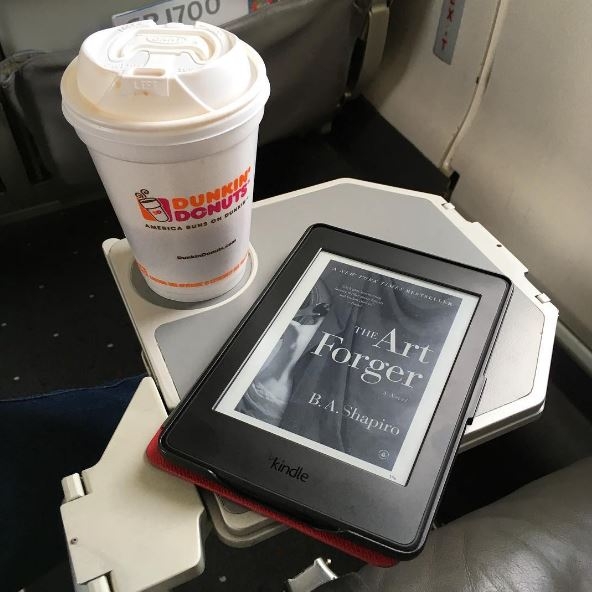 Book 10: The Art Forger
by B.A. Shapiro
Another book I never would have picked up if it hadn't popped up in my local library's list of "popular" e-books. If you love art or museums or mysteries, this is a good one.