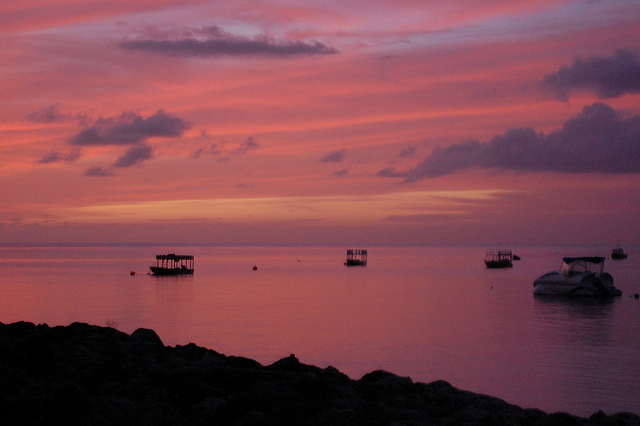 August 23, 2011


Barbados: Good-Bye

I've started to write this post probably a hundred times since the mid-May phone conversation when my Dad, an American ex-pat living & working in Barbados for the past four years, told me he was moving back to the States. It seems like only yesterday that, in a similar phone conversation, he was asking me how to get a passport in short order so he could fly south for a job interview – not exactly something you want to hear when you're getting set to get married two months later.

Prior to his move there, I had zero desire to visit the Caribbean. I grew up in Florida – wasn't the Caribbean the same thing? I already appreciated, & readily had access to, beautiful white sand beaches, beach bars & summer days spent reading in the sea breeze. But as I visited Barbados six times between February 2008 & March 2011 – each time falling deeper & deeper in love the place, the people, the food, the beach, the culture – something changed.

Barbados isn't like Florida at all. The farmer's market sells mangos & plantains. The beach bars serve up Banks beer & flying fish. Books brought on vacation almost always are left in the suitcase, with afternoons spent listening to the waves rhythmically lap against the shore. I met people from more countries than I thought possible: Canadians, Québécois, British, Australians, Americans, Trinidadians, &, of course, plenty of Bajans. Every stereotype the world labels small Caribbean islands with were not only broken, they was thrown out the window & smashed into a million pieces.

I don't know if we will ever go back to Barbados – without a free place to stay & ex-pat compensated airfare, it is definitely not the most cost effective place to visit. But even if we never do, my heart will always be filled with warm memories of liming on the balcony overlooking the ocean, a Banks in hand, hysterically laughing at the stories told by my new friends, ready to ring in the new year with a rousing countdown… in French.