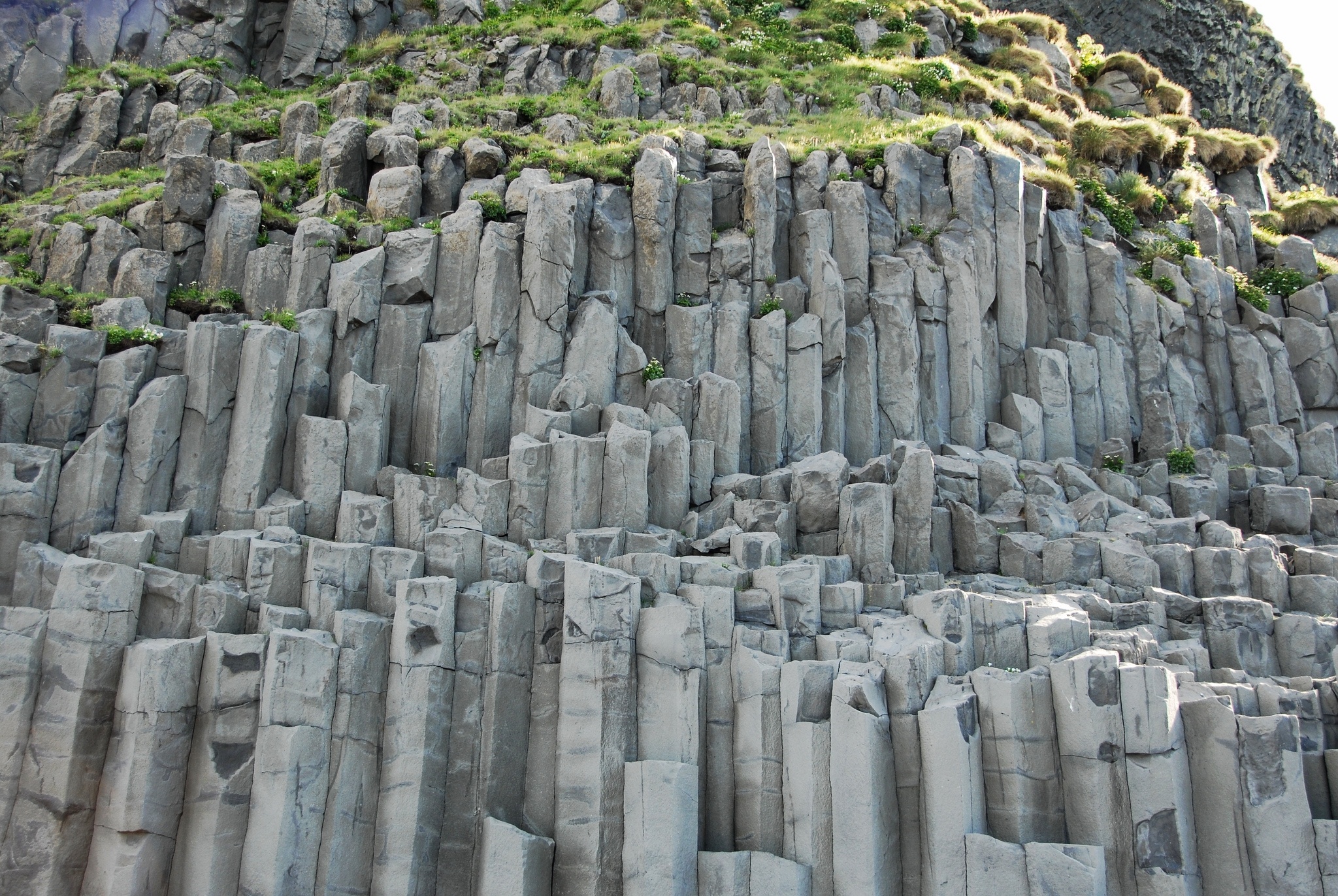 September 6, 2016


Exploring Vik & Dyrhólaey: Black Sand Beaches, Cliffs & Puffins

Two of my favorite stops on our 5-day south coast road trip in Iceland were also the most picturesque: Vik for its famous black sand beach guarded by towering basalt columns & Dyrhólaey for its stunning views & an up-close look at some of its most famous residents – puffins.
Vik
Located about two hours from Reykjavik, the small town of Vik (population: 291 – a bit smaller than we expected) is a great pit stop for petrol, snacks & a stroll along the beautiful black sand beach, under some of the country's most beautiful basalt columns. The columns on the side of the Reynisfjall mountain were formed millions of years ago as seawater met basaltic lava &, as the lava cooled, these soaring columns & a beautiful cave were left behind. Sadly, the area has become famous in recent years due to a number of drownings & near-drownings of visitors being washed out to sea from unexpectedly powerful waves. Luckily, the day we visited, the sea was incredibly calm & we were able to explore deep into the cave.
Just off the coast are the Reynisdrangar sea stacks, which according to legend, were formed when two giants tried to tow a three-sailed ship to the shore. Daylight broke before they could reach the shore & they were turned to stone. These impressive rocks can be seen from miles down the coast.
Dyrhólaey
Tucked away down a little side street off the main road, Dyrhólaey (like many places in Iceland) would be easy to miss if you weren't looking for it. But what a shame it would be to skip this detour off the main route. Home to hundreds of nesting puffins & sweeping views of the south coast, these seaside cliffs are easily accessible & incredibly impressive. The lower area is where you'll see puffins & after a short drive up a steep hill of switchbacks to the lighthouse, you'll be rewarded with a view of the south coast which seems to stretch all the way to Reykjavik.