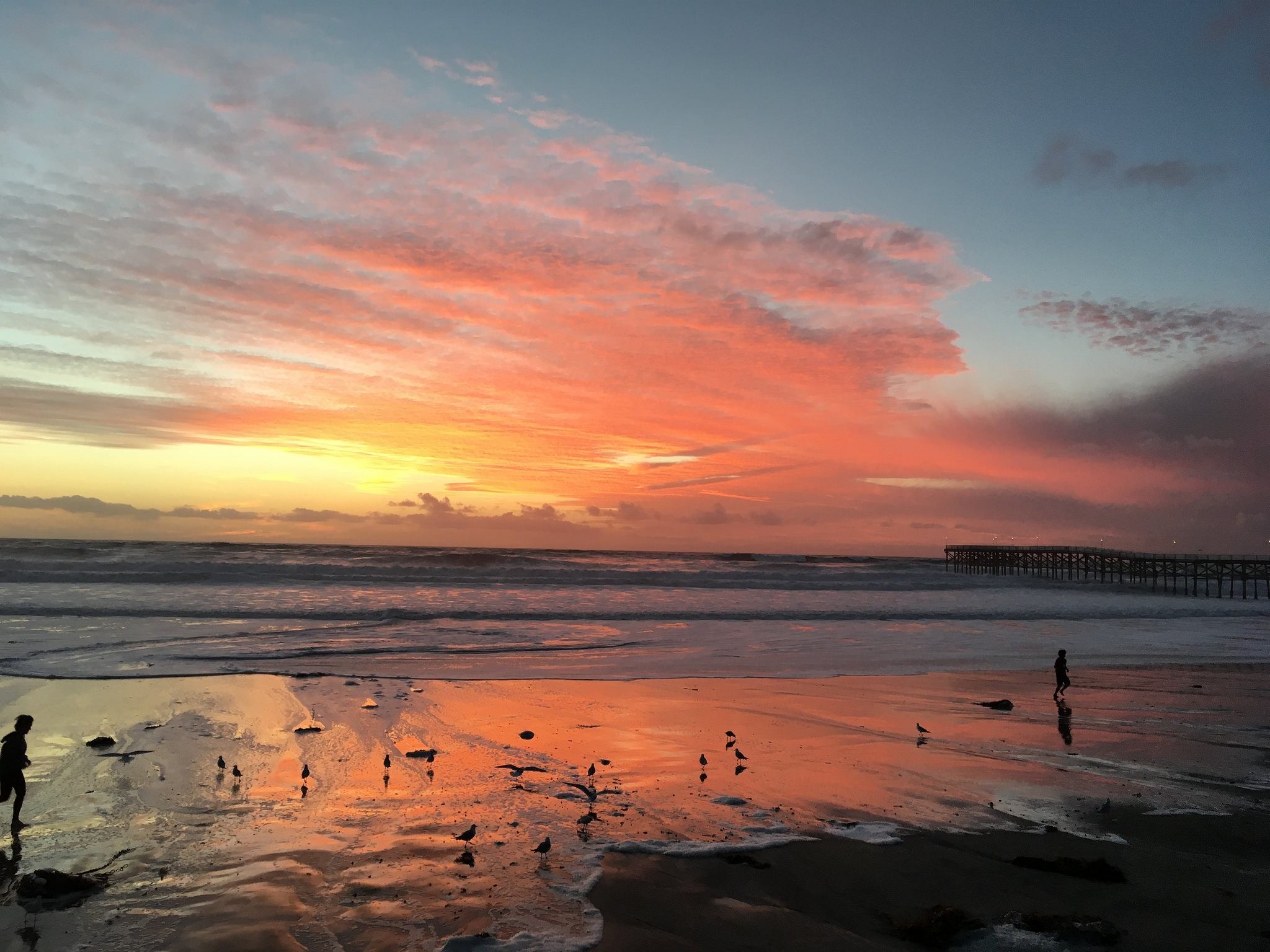 March 9, 2017


Hanging Out in Mission Beach, California

Every four years, America swears in a new president &, while it's a peaceful transition, it creates a number of security headaches in the DC area. We always use the opportunity to get the heck out of town & explore somewhere new. This year, we decided to head west & rent a beach cottage in San Diego's Mission Beach neighborhood. Even though southern California got some very uncharacteristic weather while we were there (read: three days of rain), we still had an amazing Mission Beach vacation. While we spent the mornings working east coast hours, we spent the afternoons riding beach cruisers on the boardwalk, eating endless tacos during happy hour & soaking up some gorgeous sunsets. Here are some of our favorite views from our week in Mission Beach, along with a few restaurant recommendations.

Know if you go… 

– we didn't rent a car for our eight day stay, something that might surprise many Californians. Since B's brother lives there, he was able to drive us around on the weekends, but we mostly relied on Lyft & our own two feet. We walked miles on the beach: to breakfast & back, to coffee & back, to happy hour & back. B took Lyft to the gym a few times & we took it one day to the zoo. I challenge you to go to California & not rent a car!

– some of our favorite places in Mission Beach included The Mission for breakfast, Cannonball for sushi & happy hour, Sandbar for tacos (get them TKO style for a kick!), Mission Beach Coffee for coffee & Sara's Mexican Food for super authentic Mexican carry out (be sure & get a side of hot sauce). Outside of MB, we liked Queenstown Public House for weekend brunch (Little Italy) & One Door North (Northpark).

– San Diego is known for their craft breweries. My favorites are Modern Times (their Northpark Tasting Room is perfectly gritty) & Stone Brewing (even though they're huge, the courtyard in their Liberty Station brewery is amazing).

– we rented a very cute little Airbnb. It was the perfect size for the two of us & had an awesome patio. Most important to us, we needed quality wifi where we could both work a full day. We definitely got that with this place, but note that cell reception in Mission Beach is terrible, so make sure you have wifi-enabled calls ready to go. The place wasn't right on the beach, but less than one block away. The cost savings of not being right on the water were significant!

– first time in San Diego? The zoo is worth the steep price of admission. While you're there, stop by nearby Balboa Park for some amazing architecture.