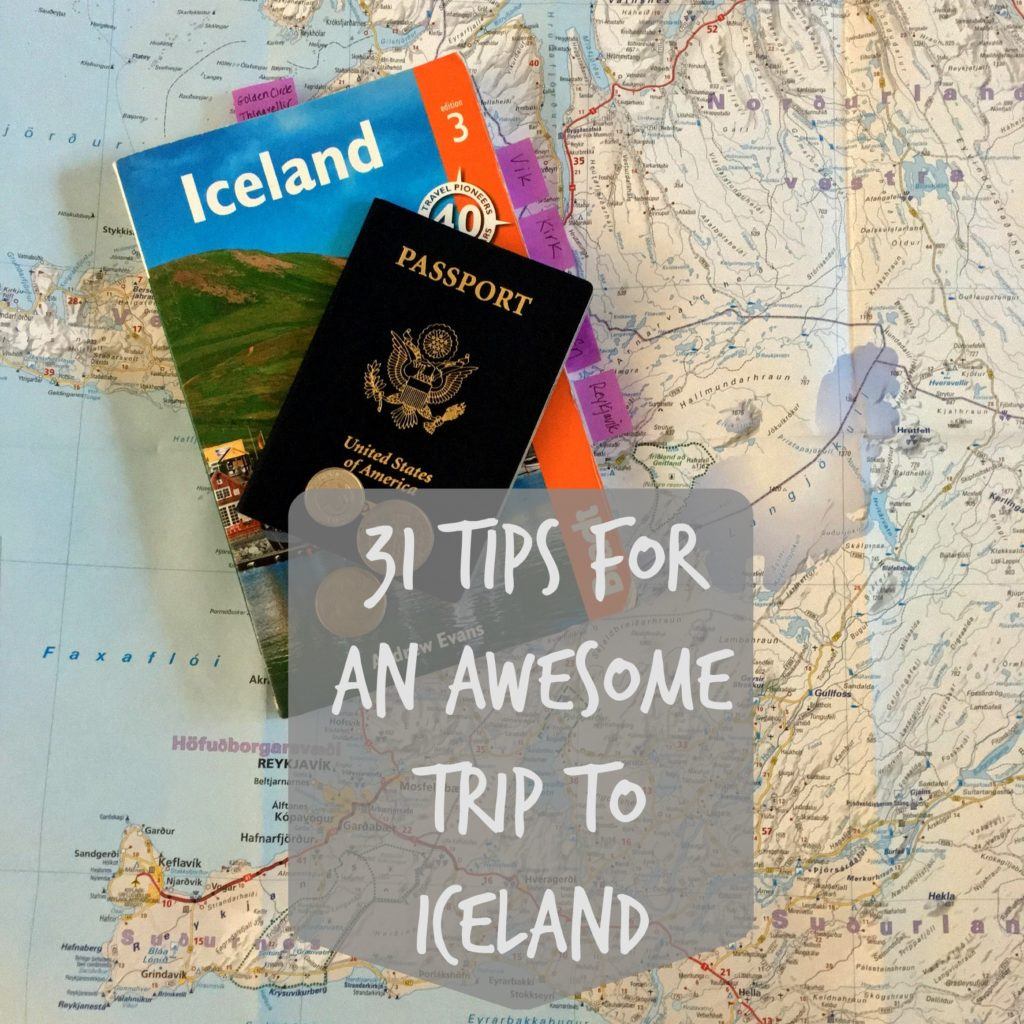 1. Skip the ATM. Normally the first place we stop when we get off the plane, we made it through 4.5 days with credit card only. In fact, we only took out money to buy Icelandic flags from a street vendor for the soccer party!
2. Don't skip the gas pump. As I mentioned in my Iceland driving post, it's smart to keep your tank at least half full, since petrol stations can be few & far between, especially in the east!
3. Restaurants are limited. We were surprised at how few stand alone restaurants there are outside of Reykjavik. Two we especially enjoyed were Kaffi Hornið in Hofn & Hafið Bláa outside of Selfoss – basically in the middle of nowhere right on the beach!
4. The weather is crazy! It is indeed as fast changing as everyone said it would be. Layers are key.
5. Ditch your car in Reykjavik. Parking is hard to find, traffic isn't great, construction abounds & the streets are pretty narrow.
6. Paper maps rule. Although Google maps worked well throughout the south coast, a paper map is still the best way to go.
7. Guide books are very helpful, especially in trying to figure out where to eat.
8. Since restaurants are limited, bring snacks. We brought a bunch of Cliff bars (so we knew we'd have something reliable to eat) & also enjoyed buying local snacks at the petrol stations. Cool American Doritos!
9. Drink lots of water as you're traveling around. We were surprised, coming from the humid east coast of the U.S., how dry it was in Iceland. Our hands were cracking & we definitely felt dry throughout our stay.
10. Hitchhiking is widely popular & supported in Iceland. We picked up a lovely young lady named Andrea from Latvia & gave her a ride from Kirkjubæjarklaustur to Vik, where she was going parasailing.
11. Sleep masks are your friend, especially during the summer midnight sun. The hotels we stayed in had decent blackout curtains, but we definitely had trouble adjusting to going to bed when it was so light out (& jet lag on top of it didn't help).
12. Breakfast was included in every hotel we stayed in – & it was often quite ample! Depending on your eating schedule, it might be enough to get you through lunch with a good snack.
13. Waterproof everything. When we visited waterfalls, we were surprised how much spray there was & quickly found ourselves quite wet. More than once we were very thankful to be wearing our waterproof jackets, quick dry hiking pants & waterproof hiking shoes.
14. Two words for you: sunglasses & sunscreen. We got a little sunburned almost every day we were there – we had no idea that we'd need sunscreen! But when the sun shines, it shines brightly & there isn't much shade around.
15. Skyr yogurt is a national treasure & should be eaten as often as possible.
16. Hiking boots or hiking shoes are a must. Even if you're not planning on doing any hardcore hiking, many surfaces are slippery &/or dirty.
17. Everyone wears their hiking & outdoorsy clothes everywhere – unless you're in Reykjavik. No need to be fancy here or bring a change of clothes for dinner in most places outside of the city.
18. Reykjavik is super walkable & easy to explore. Our 24 hours there was just about the perfect amount of time, especially since we had beautiful weather.
19. Be realistic about how far you're driving each day. Sure, you can drive the ring road in about 16 hours of straight driving. But why would you want to? We found around 200 – 300km per day to be about the perfect amount of distance for about 10 hours of driving – you'll want to stop every five minutes!
20. Try not to over plan. I was very nervous going in to our trip that I hadn't planned enough activities – we only did two organized tours the whole trip. It turned out to be a great decision because nature is the main attraction & the activity. You'll stop every five minutes when you're driving & that's a-okay.
21. I'm going to say something controversial: if you can't get to the highlights early in the day or later in the evening, consider skipping the Golden Circle. We hit the main attractions – Thingvallier, Geysir, Gullfoss – between 10am – 3pm & the crowds were absolutely nuts! They definitely detracted from our enjoyment of these natural wonders.
22. Booking hotels in advance, at least during the summer season, is a must. Even when we booked several months out, we were limited in options. I'd recommend booking accommodations as soon as you book your plane tickets.
23. Don't just go to the Blue Lagoon. We didn't go there at all, actually (it didn't work with our schedule) & really enjoyed our time in the local pools & hot springs.
24. Be ready for anything! We had planned on just relaxing the day we arrived in Reykjavik, but instead found ourselves amongst 30,000 crazed football fans rooting on their men's national soccer team in a homecoming parade from their quarterfinal loss in the Euro Cup. It was not at all what we planned, but so much fun to take part in a local cultural experience.
25. Iceland has some darn good ice cream. Keep an eye out for farms as you drive along the countryside.
26. 80% of Iceland's 300,000 person population lives in Reykjavik & the surrounding area. When you're headed on the road out of town, it gets rural real quickly.
27. We were warned before we left & it's true: some things in Iceland are kinda expensive. Petrol. Food. Lodging. Wine (it's all imported – just skip it!). And speaking of alcoholic beverages, there's a budding craft beer scene in Iceland & it's way better than their watery national beer.
28. Even though everything else is expensive, there are gorgeous things to explore all over the country that cost absolutely nothing.
29. Speaking of food: if you don't like seafood &/or lamb, you're going to have trouble finding something to eat. I'd also rate it as one of the least vegetarian friendly places I've visited (outside the city, at least; in Reykjavik, there's a very famous vegan restaurant, Gló)
30. Please play nice. We saw so many bad tourists going past ropes into delicate vegetation, leaving coffee cups on the edge of trails, pulling cars half off the side of the road. Iceland is such a naturally beautiful place, it's going to take a combined effort of Icelanders and tourists to keep it that way.
31. Iceland is much more than a stopover destination. Plan your visit accordingly!