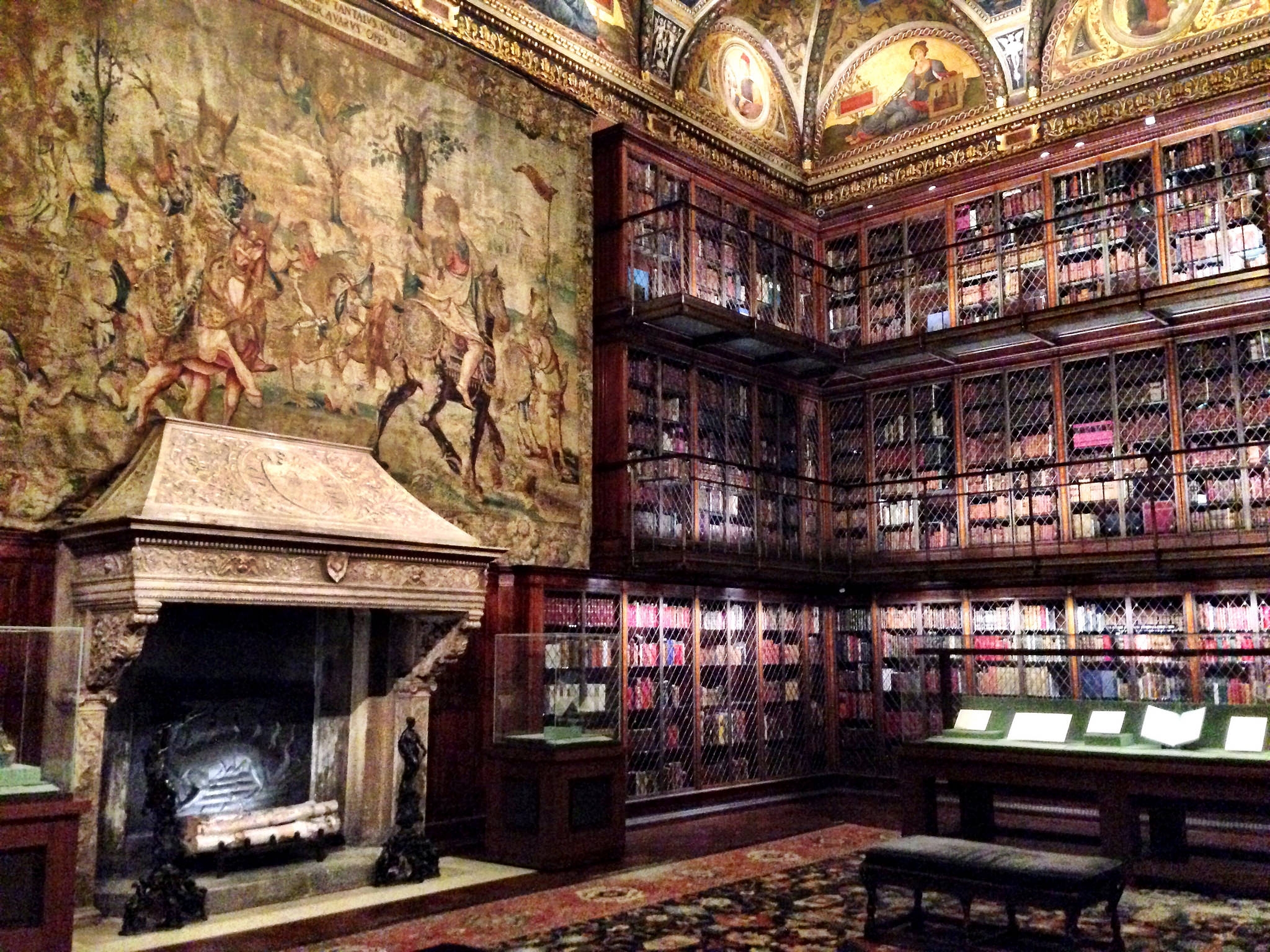 February 9, 2016


The Morgan Library

Tucked into the quiet corner of 36th & Madison is a beautiful stonework building & a relatively nondescript brownstone with a big secret. Inside is the soaring, opulent, private library of financier of J.P. Morgan. The Morgan Library & Museum is filled with his historic collection of books & manuscripts – the building is simply magnificent.

I stopped by on a chilly Sunday morning to browse the collection for a bit & to check out a special exhibit on Ernest Hemingway. Visitors can see three public rooms: the library itself, Morgan's private study & the librarian's office. Outside these rooms is an ornate rotunda, capped with a domed ceiling that looks straight out of Renaissance Italy. In addition to the main library, visitors can see his private study, which includes a vault filled with Morgan's especially rare volumes & manuscripts.

In contrast to the ornate, intricate details of the library itself is the airy, light filled glass cube that serves as the entrance to the library & museum. Like many similar projects, it was built not without controversy, but I felt that the bright space was very welcoming.

I strolled around for about an hour, my mouth agape most of the time in the utter beauty I was surrounded by. I think I whispered to myself "Oh wow" about a hundred times & for some time, just sat on a bench & enjoyed looking around. A ticket is not cheap – $18 for an adult, including admission into special exhibits – but oh so worth it (check the website for free admission hours, which occur on Friday evenings as well as Sunday afternoons).