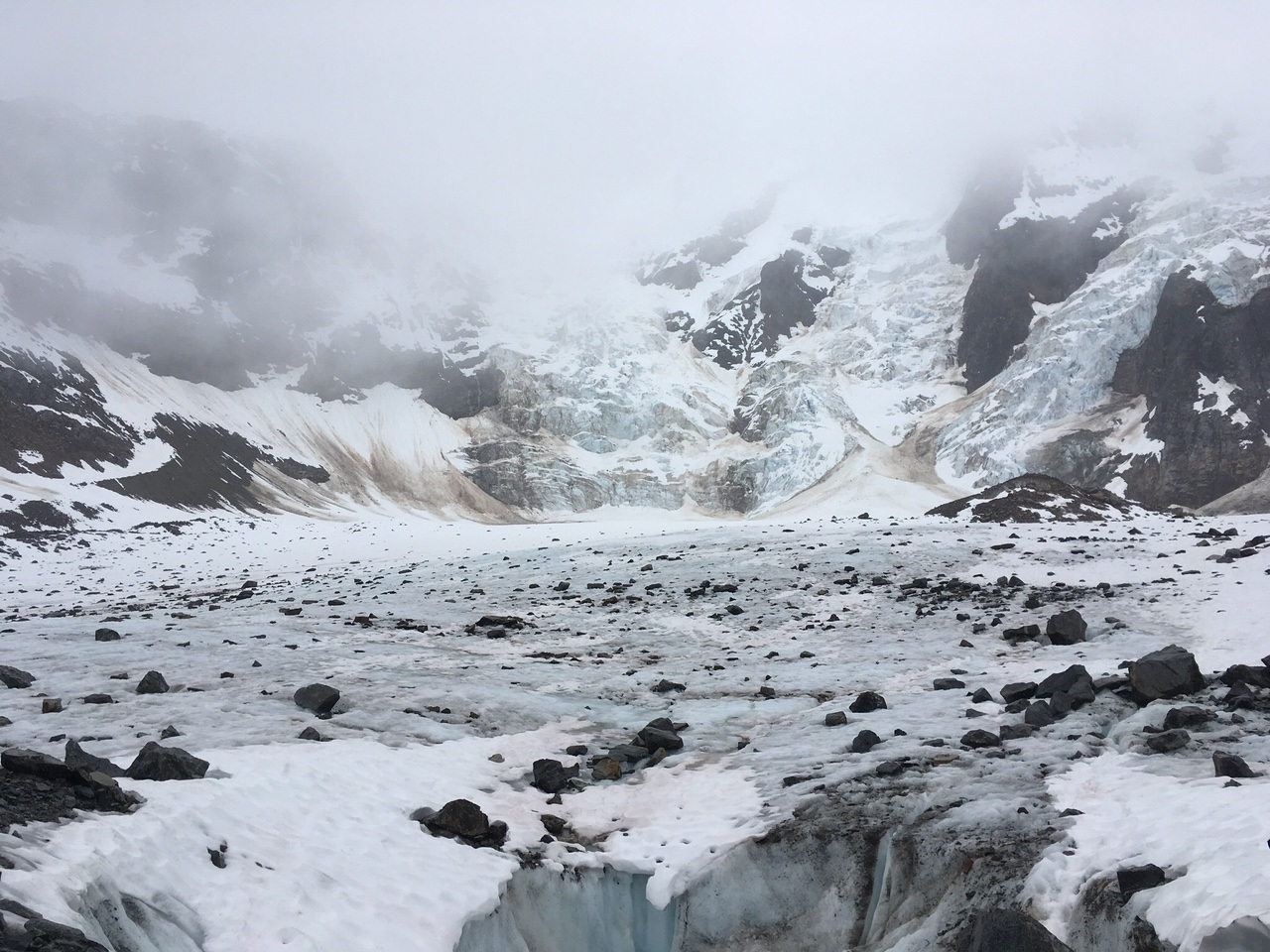 September 26, 2017


Hiking in Alaska

On our Alaskan cruise, we knew we wanted to do something adventurous to ring in America's birthday during our day in Skagway. Cruise excursions can get a bad rap: seeing a destination through the windows of a coach bus or a canned taxi tour or – the worst – not at all because 'it's raining" or the ship is docked "too far from the town." But we were having none of this! Enter our hiking in Alaska adventure. 8 miles through a National Forest, accessed via a historic rail route, in 40 degree weather. And it was pouring rain. The entire day. Sounds miserable, no? It. Was. AWESOME.
White Pass Railroad
After meeting our group on the cruise ship pier, we made our way to the White Pass & Yukon Route Railroad. This famed train route took us 14 miles up the side of the mountain to the trailhead. It was neat to ride on an old, historic train into the wilderness to the trailhead. The train stopped, seemingly in the middle of nowhere, & our group got off with all our hiking gear. More than a few of the tourists on the train looked at us with puzzled faces as we stood in the rain while their dry train pulled away.
Laughton Glacier Wilderness Hike: Hiking in Alaska
We booked our excursion through Celebrity Cruises, but it was actually run by an awesome local company called Packer Expeditions. Our guides, Ryan & Jack, were both from the lower 48 & were hanging out hiking in Alaska for summer jobs. Our hike started off in forest wilderness on a clearly marked trail, past a rushing glacial river. As we transitioned onto a rocky path with a clearly marked trail, we stopped for a snack & to visit an outhouse (arguably the most luxurious outhouse in Alaska) which Packer Expeditions maintains on the route. After that pitstop, we moved onto a rock scramble with no trail at all. We hiked on the unmarked trail for what seemed like forever before arriving at the base of the ice, slapping on crampons & tackling Laughton Glacier.
Hiking Laughton Glacier
Laughton Glacier, a hanging glacier, will eventually disappear since it doesn't have a source to replenish itself. I'm happy to report that the hike didn't feel as vertical as our glacier hike in Iceland, so no tears this time. While we were hanging out on the glacier, a few of the adventurous hikers in our group rappelled down a bit into a carvass & drank out of a glacial fresh water stream.
After lunch on the glacier (again, all in the pouring rain – I was so cold at this point), we split up into two groups: one that started heading back (me) & one that went another mile up the glacier to the snow line (B). On our way back down, we took our time, admiring the flower & fauna along the way. The hike was moderate – challenging at times, but also do-able at the pace we went. However, we were racing the clock back at the trailhead to catch the train at a certain time.
Back on the White Pass Railroad
Back on the train, we pealed off wet clothes – because even the best waterproof jacket isn't waterproof after eight hours in the constant rain – & warmed ourselves by the train's tiny wood burning stove. It was exhilarating riding the train down the mountain back into town knowing what we had just done. The entire time, I was beaming with (exhausted) pride. I had eight miles of hiking in Alaska under my (soaking wet) belt.
Know if you go… 
– Many cruise lines offer this excursion. Descriptions on the excursions website sound scary – don't be intimidated! If you're in moderately good shape, you can do it.
– Lunch consisted of sandwiches we made on the train on the way up, water, snacks & hot chocolate (which the guides made right on the glacier). Hikers are given a hip pack which contains snacks & a water bottle holder & we also brought a backpack (which held my DSLR camera for most of the trip). Both guides carried 40+lb packs with everything from rescue gear to a first aid kit to camping gear.
– It was, without a doubt, one of the most beautiful hikes we've ever done. We even spotted mountain goats off in the distance! For the first time on our trip, we really felt the wilderness of Alaska.
What to Pack
We went back & forth as to whether we had dressed too warmly for this hike. Ha! Hiking in Alaska was like no other hike – at least two more layers would have been nice. My outfit: a long sleeved-wisking fabric t-shirt, a fleece & a winter ski coat my wide brimmed hat. I normally wear this hat for sun protection, but it was great to keep the rain off my face.
My thin gloves would have been enough, until I remembered halfway through the hike they weren't waterproof & Ryan let me borrow an extra pair of knit gloves he had (but my hands were basically freezing the entire time). I also brought a knit wool beanie cap, which I was glad to have post-hike on the train.
The saving grace was my shoes: my trusty Merrell waterproof hiking shoes were perfect for all the terrain we covered &, most importantly, they kept my feet dry. Paired with my trusty Darn Tough wool hiking socks & my feet were good to go.