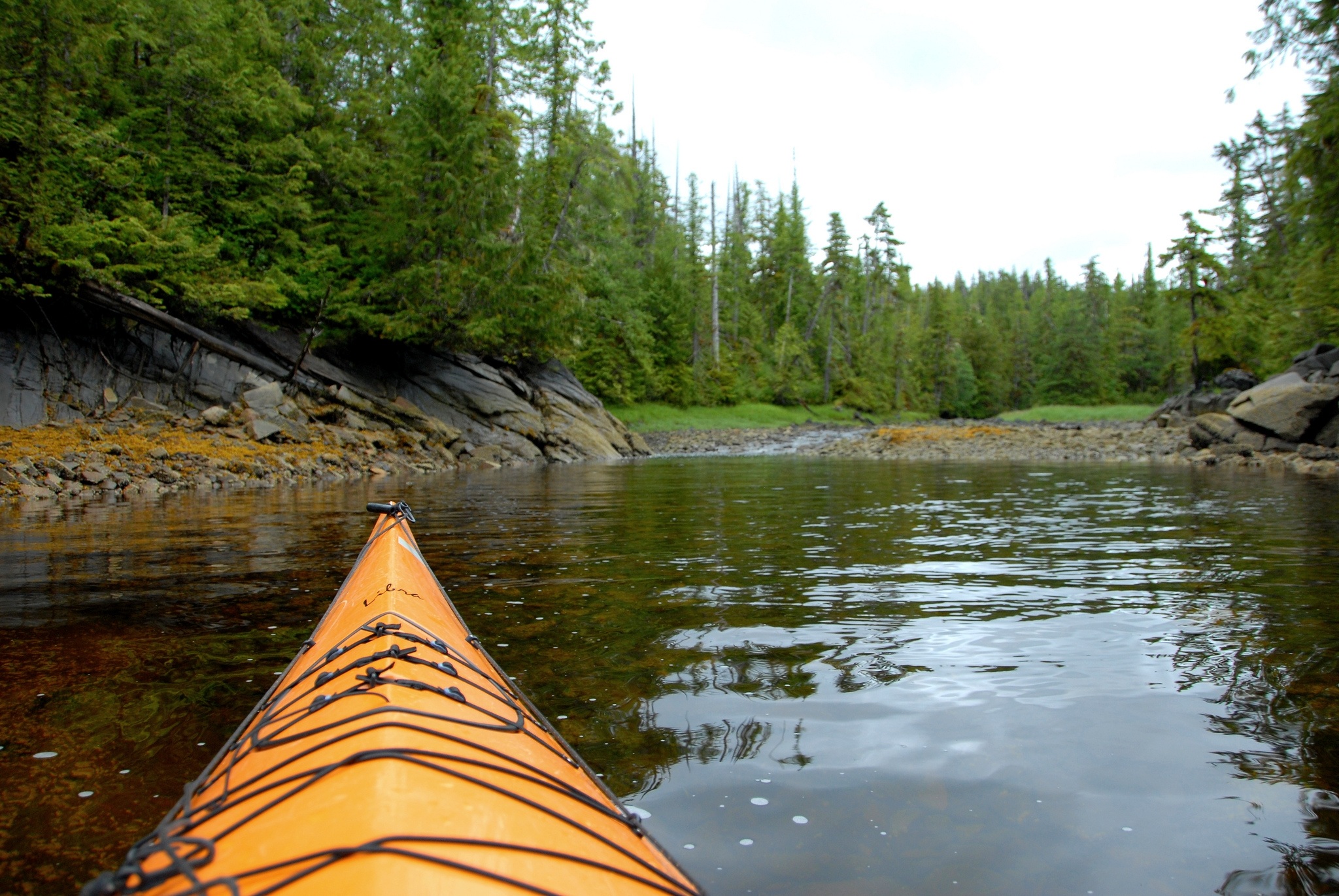 September 12, 2017


Kayaking in Ketchikan, Alaska

During our July Alaskan cruise, I wanted to get out on the water & out into nature as much as possible. So kayaking Ketchikan, Alaska was a no brainer for our day in port there. Southeast Sea Kayaks took us on an amazing tour around Orcas Cove. While we didn't see any whales & got soaked by SE Alaska's infamous rain, it was still one of our favorite tours of the entire trip.

A local, family-owned business, Southeast Sea Kayaks was located a short walk from the port & they immediately impressed me with how well organized the whole operation was. After boarding their boat in the marina, we got suited up with waterproof paddle jackets & headed out to Orcas Cove. This was a great feature of the going with Southeast Sea Kayaks: instead of paddling out of the marina, which takes a lot of time, a 15 minute boat ride meant we were in solitude. We pulled up alongside the "home base" boat they have anchored out in the cove & after putting on spray skirts, we slid into the kayaks tied to the side of the boat & into the glass smooth water.

Our little group of six paddled around in three tandem kayaks – a great group size for a tour like this. We spent about three hours on the water & paddled for 4-5 miles. While dramatic clouds moved in & out throughout our trip, it didn't rain until the end. Southeast Alaska is actually a temperate rain forest so it rains – a lot. Don't be fooled by cruise ship brochures that feature sunny, blue skies!

On our tour we saw a lot of bald eagles (so many we lost count!), salmon, starfish & tidal animals, & Wilbur the harbor seal hanging out on a rock. Our guide was young – only 19 – but professional, extremely knowledgeable about the area & totally at ease on the water.

After our paddle, we hopped back on the boat & enjoyed a snack of local smoked salmon. After we were done, it was just a quick 20 minute ride back into town & we were on our way. Our Ketchikan kayaking trip was the only one we didn't book through the cruise line on this trip (which is unusual for us – we love booking independently) & it worked out really well. The company was incredibly well organized & the tour was well put together. Southeast Sea Kayaks will definitely be on our list for our next trip to Alaska – hopefully next time, our trip can include a float plane ride!
Know if you go…
– We booked our tour very late (because we booked our cruise very late) – about two weeks out. We initially were on a waiting list for the trip, but were able to get in at the last minute. It's worth being added to the wait list, even if your date is initially sold out.
– After your paddle, pop over to the Fish House for lunch. There will probably be a line, but it's worth waiting for their extremely fresh fish & chips (right off the boat!). We enjoyed cod & halibut fish & chips, along with salmon halibut chowder(more halibut than salmon, but still very good) & smoked salmon cornbread.