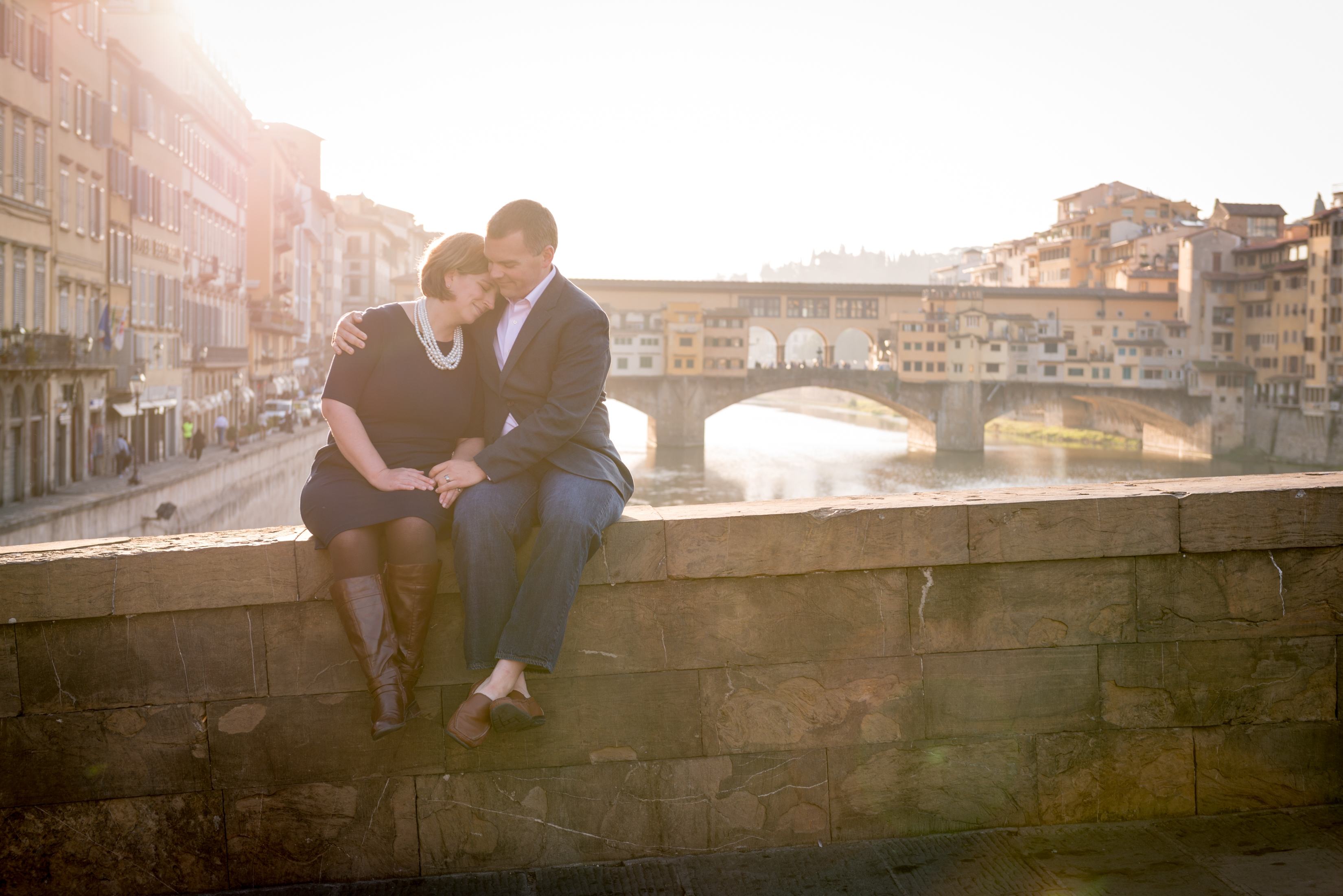 October 23, 2017


I Got a Hernia in Italy and I'm Really Angry About It

Update! I'm having surgery on November 30! I can't wait to get back on my feet & put this all behind me. I appreciate all the notes of support & good vibes.

I've been thinking about how to write this post for over a week. The second day of our much anticipated anniversary trip to Italy, the day I climbed 320 stairs to the top of the dome of St. Peter's Basilica (totally worth it, BTW), I got what I thought was a pulled muscle in my hip. It persisted as was walked all over Rome, but it was more annoying at first than painful. Fast forward three days later & I am walking through the streets in Florence in tears. I knew it wasn't a pulled muscle &, thanks to Google, prayed it wasn't appendicitis. I suspected it was a hernia. €60 & a visit to a friendly English-speaking doctor later (turns out going to the doctor in Italy is much cheaper & more efficient than going to the doctor in the U.S.), & my suspicions were confirmed: I had a hernia on my lower right side, the most common place for women to get them.

After my appointment, we laid on the bed of our hotel room, hot, angry tears streaming down my cheeks. As I stared up at the frescos covering the ceiling, emotionally exhausted, B & I debated what we should do. Three days later, we were scheduled to go onto Bologna for one night, & then onto Venice before heading home. This meant two more train rides, two more times dragging luggage around, two more hotels. The prospect of moving that many more times was exhausting; I was in so much pain, I could barely walk down the street without doubling over, let alone carry any luggage. I could walk 5-10 minutes at a time, so the prospect of getting endlessly loss in Venice, something I was so looking forward to, sounded scary.

We decided to end our trip three days early. Instead of heading to the Florence train station on Thursday to continue onto Bologna, we would head to the airport & go home. Phone calls were made, plane tickets rebooked (an expensive proposition at $1700 each – always buy travel insurance, friends!), hotel rooms cancelled, doctor's appointments made, dreams of wandering the back alleys of Venice & eating our way through Bologna, dashed.
The mood on our trip actually lightened a bit after we decided to leave: I felt comforted knowing that by the end of the week I'd be home & seeing a doctor. B didn't have to spend half the day guessing what was wrong & carrying my stuff all over the place. 80% of my long list of things I wanted to do in Florence was cut: no sunrise photo shoot along the Arno, no sunset drinks from a rooftop someone told us about or no wandering to find a hidden aperitivo spot in the residential neighborhood we had discovered earlier in our trip.
For two days, I made a few short trips out of the hotel as I could: a visit to Accademia to see the David (while B did our Rick Steves podcast walking tour, I sat on a bench & looked at David's impressive tush). An express tour of the Ufizi where I walked really slowly, but still got to see beautiful art (& for once that week, the tears were not sad, but at the beauty in Botticelli's Primavera). Dinner at a rowdy trattoria which served the best chicken breast I've ever eaten. And a magical carousel ride in the Piazza della Repubblica, where Brad gave me an anniversary ring & told me he loved me. Determined, I walked down Florence's streets gelato in one hand, the other hand free to grab my abdomen every few steps to try & stop the feeling that someone was punching me in the hip.
Our last night, we drank Aperol Spritz at a touristy place right on the Piazza della Duomo. In the shadow of the Duomo's baptistry, watching the world go by, talking about our favorite moments in the trip. Our drinks were insanely overpriced, the aperitivo snacks tiny & it was the kind of place I'd normally hate going to. But on the trip that almost nothing went right, I was oddly okay with the ending.
Sadly, this story doesn't have a happy ending – well, not yet at least. We made it home just fine, thanks to some very kind Lufthansa ground crew who helped us get through the Frankfurt airport on an electric cart. The day after we got home, I spent all day at the doctor's, going through a number of tests (including an emergency ultrasound to rule out a life threatening condition). I met with a surgeon a few days later, but need to get a second opinion due to a possible complication from a condition I had as a child. Turns out it's hard to get surgeon appointment, so my next one isn't until October 30th. In the meantime, I've been trying to catch up at work & stay off my feet. My emotions have shifted to anger & I've spent much of the time I'm not at work throwing myself a pity party. But I'm trying hard not to mourn the part of the trip we lost. Because, after all, we still spent six amazing days in Italy celebrating ten years of marriage – & that's not something most people can say.